Internet Marketing + PPC Management Services Boston
---
Online Marketing Services for Small Businesses Everett MA.
Why Local Internet Marketing?
If you are a local business (pizzeria, restaurant or other local business in Boston), your main stream of business comes from around your city and the cities near you.
Then you should make sure that your business address, phone number, website address and other important information about your company should show up on Google Places (previously called Google Maps), Yahoo and Bing Maps. If somebody in your local area is searching for your services or products, your business should be listed on Google, Yahoo and Bing maps.
Do not know how to do it? Give us a call
Tel: (857) 770-1119
According to Google, more and more searches are related to a specific location and Google is focusing on improving local search results.
The use of Internet and specially the mobile technology has changed how small companies and businesses in general, market their services and products. Now promoting a business through expensive radio advertising it's becoming a thing of the past, specially if you are trying to focus your advertising efforts on a small city like Everett or Cambridge MA just to give you an example.
Fortunate for many local businesses, internet marketing has become easier and very affordable with Social media sites like Google Places or Google Plus, Facebook, Youtube, Pinterest, Instagram, to mention just some. You can do it yourself, or you find an affordable local internet marketing company or freelance marketing service to do it for you.
If you don't have the time to do your own digital marketing online, let GD Pro Web Designs do it for your business.
If you decide to do it yourself, here there are some free resource that you can use. See the next box to your far right >>
Show your Business on Google Places
Google Places lets you list your local business on a map, so it appears in search results whenever someone is looking for your products and services near the city your business is located in. It's free, but it takes some time and effort to get it done.
Market your business locally:
Google Places Listing
Google Plus
Yahoo, Bing, Ask dot com, Local Marketing
Competitive Research & Link Assessment
In Bound Links – From important city sites
Selection of Listing Category
List to top directories for various towns and business firectories like Super Pages, Yellow Pages and other Local Directories and marketing companies.
Increase Your Brand with Videos, Photos, and more.
Increase you Social Media presence and optimize your social profile
PPC Advertising or Adwords Campaigns Management
Pay-Per-Click (PPC) is the fastest and more effective ways to market your business online. At GD WEB Pros, we usually advise our clients to run a small PPC campaign while we work on your Organic SEO, since a new website can take from 2 to 8 weeks to get to first page of Google depending on your main keyword competition.
Market your Business with a Facebook Business Page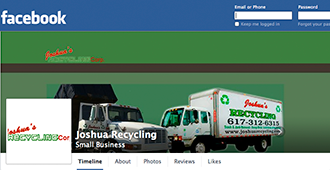 One of the biggest social media sites online is Facebook. Just as important as Pinterest or Google Plus and Google Places. GD ProWeb also uses social media site to market your small or startup company. There are millions of people using FB and your restaurant, construction company, or any other for that matter, should be there too. It definitely needs some work, but will help to put your business and products and services in front of millions of people very affordably or free if you do it yourself, which is what every business needs.
More Social Media we use.
You tube
Google Plus
Pinterest
Twitter
Linked in
And many more!!